With more than 20 years of experience building tech businesses and developing software, our co-founders Rodney Reis and Dr. Olivier Liechti created Avalia to help tech leaders achieve better business results with their investments in software development by harnessing the power of data, leading edge research, and collaboration among experts.
KEY ELEMENTS OF
SOFTWARE DUE DILIGENCE
This white paper, written in cooperation with Avalia, offers the key parameters for software due diligence aiming at the assessment of the digital assets of a company with the help of machine learning technology.
VIEW THE WHITEPAPER
AVALIA ADVISES MOVILE
IN SERIES- B
Avalia provided the software due diligence for Movile, global leader in mobile marketplaces, on their recently announced investment in payments fintech Zoop.
VIEW THE ARTICLE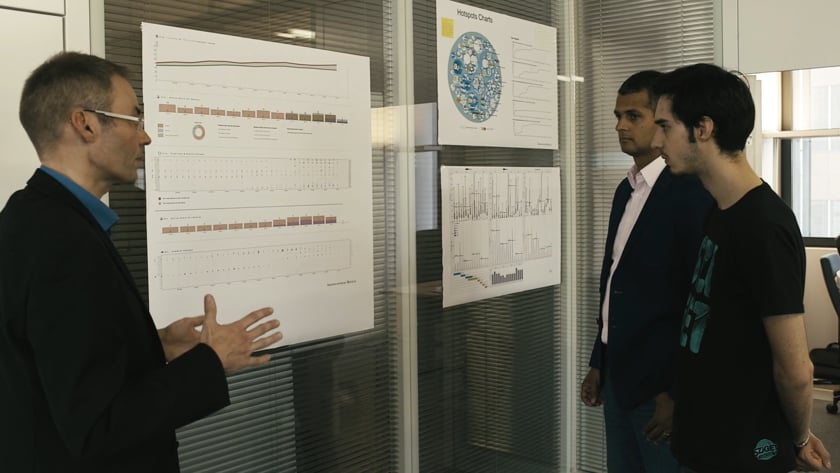 What technical risks does your acquisition target have that even they are not aware of?
Can your target's team and their products scale as fast as your business plan requires?
How do you contribute to the post-deal roadmap of your target's software development?
Avalia's software due diligence ensures you know what you are acquiring, often even better than the acquisition target know themselves, and this knowledge is power.
In as little as 2 weeks our software due diligence delivers insights that gives you insights and puts you in a stronger position to execute better deals.


Based on on your investment thesis, our team of experts evaluates the target's software development people, processes, and products' impact on the acquisition's future. Insights are clear, precise, and data-driven.
Our proprietary software analytics platform extracts metadata from systems such as source code version-control (e.g. git, microsoft TFS), issue tracking (e.g. Jira, Trello), and code quality analysis (e.g. SonarSource), and presents visual analysis that are used to drive interviews and surveys with the target's key personnel.
Regular calls throughout the software due diligence keep you informed of the progress and insights that we acquire so you can adjust your strategy and final negotiations accordingly.
Do you need to evaluate a software company?
Enter your details below and we will send you our software due-diligence checklist along with valuable information to get you started
Guiherme Brasil, CTO
Once I saw the results of Avalia's due diligence on an M&A deal, I knew they could help me bring our software development team to the next level. 
Thomas Barth, Head of Payments
Avalia delivered in 2 weeks insights that would have taken months of due diligence. Their recommendations focused on business impact and their ability to drill down to real data was very valuable for us in our deal. 
Jan Hoffmeister, CEO
If you are closing an M&A, PE or VC deal, make sure you have Avalia's software due diligence done. I wouldn't do a deal without it.