With more than 20 years of experience building tech businesses and developing software, our co-founders Rodney Reis and Dr. Olivier Liechti created Avalia to help tech leaders achieve better business results with their investments in software development by harnessing the power of data, leading edge research, and collaboration among experts.
IEEE WORKSHOP SHOWCASES AUTOMATION CASE FROM AVALIA
IEEE's 12th IEEE/ACM Workshop on Automation of Software Test showcased "Supporting Agile Teams with a Test Analytics Platform: A Case Study" presented by Dr. Olivier Liechti from Avalia.
VIEW THE ARTICLE
NEXTHINK'S VP OF ENGINEERING RECOMMENDS AVALIA
"I can recommend Avalia to anyone that needs to understand the software development context of a company quickly." 
VIEW THE ARTICLE
TEMENOS INVITES AVALIA FOR LIVE DEMO AT INNOVATION JAM
Temenos' Innovation Jam invites the very best fintech companies, to showcase the most impressive demos fo financial services software to financial instutations. Avalia presented on April 17th 2018.
VIEW THE ARTICLE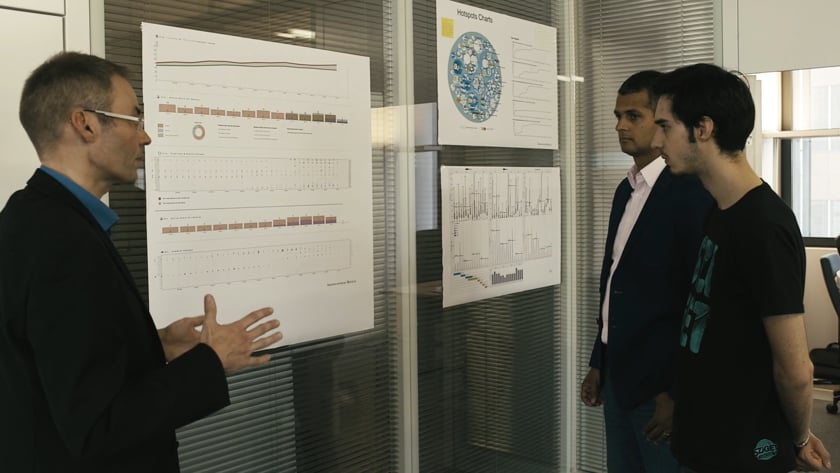 What actions should you prioritise in your migration to the cloud?
Should your legacy software be rebuilt or should you grow around it?
How can your team become more agile and increase the quality of the software they deliver?
Build a detailed roadmap to evolve your applications with the help of our independent experts. Our software due diligence results in a clear picture of your organisation's software development processes, people, and products, as well as a roadmap with clear actions and targets to modernise them.
We help you assess your software development challenges and capabilities using data from systems your organisation uses, such as source code version-control (e.g. git, microsoft TFS), issue tracking (e.g. Jira, Trello), and code quality analysis (e.g. SonarSource), as well as interviews and surveys with your software development team.
Our partnership with the Swiss University of Applied Sciences, HEIG-VD, brings you the latest research in software engineering in topics such as devOps, microservice architectures, and Agile leadership , while our work with organisations and investors around the world give us the pulse of where the business is going.
From understanding your context, to building an evolution roadmap, and training your team to deliver the plan, we are with you at every step, so your team can deliver better results.
Do you want to modernize your software?
We help you create the roadmap to evolve your legacy applications and processes.
Schedule a call with our team to find out more.
Guiherme Brasil, CTO
Once I saw the results of Avalia's due diligence on an M&A deal, I knew they could help me bring our software development team to the next level. 
Thomas Barth, Head of Payments
Avalia delivered in 2 weeks insights that would have taken months of due diligence. Their recommendations focused on business impact and their ability to drill down to real data was very valuable for us in our deal. 
Jan Hoffmeister, CEO
If you are closing an M&A, PE or VC deal, make sure you have Avalia's software due diligence done. I wouldn't do a deal without it.