With more than 20 years of experience building tech businesses and developing software, our co-founders Rodney Reis and Dr. Olivier Liechti created Avalia to help tech leaders achieve better business results with their investments in software development by harnessing the power of data, leading edge research, and collaboration among experts.
SOFTPLAN: FROM M&A DUE DILIGENCE TO CONTINUOUS IMPROVEMENT PROGRAM
"Once I saw the result of Avalia's due diligence on an M&A deal I knew they could help me bring our software development team to the next level." 
VIEW THE ARTICLE
AVALIA PRESENT RESEARCH FOR AGILE TEAMS TO GO BEYOND DASHBOARDS ON IEEE CONFERENCE
Avalia published and presented "Beyond Dashboards: On the Many Facets of Metrics and Feedback in Agile Organizations" at the 10th International Workshop on Cooperative and Human Aspects of Software Engineering (CHASE 2017).
VIEW THE PAPER
AVALIA PROPOSES OPEN AFFECT API TO IMPROVE EMOTION IN AGILE ORGANISATIONS
At hte Secon International Workshop on Emotion Awareness in Software Engineering in Buenos Ayres, Avalia presented "OpenAffect API: A Propasal for Enabling an Ecosystem of Emotion Awareness Tools"
VIEW THE PAPER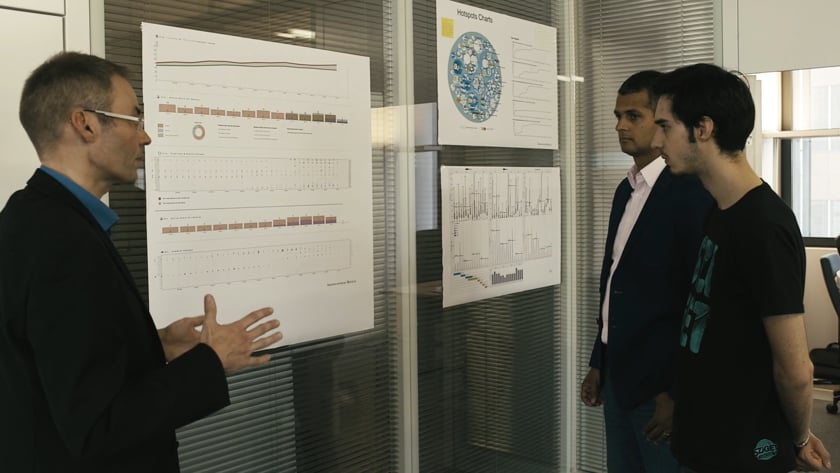 How much time does it take you to keep up with the latest innovations in software?
Where do you go for expert advice that is specific to your challenges and context?
Who can give you an independent opinion, based on your data, when you need?
With Avalia's CTO advisory programme, you will have our team of experts by your side helping you stay up to date with the business and technical innovations that have the most impact to you and your team. Our partnership with the Swiss University of Applied Sciences, HEIG-VD, brings you the latest research in software engineering in topics such as devOps, microservice architectures, and Agile leadership , while our work with organisations and investors around the world give us the pulse of where the business is going.
We start your advisory by performing a software due diligence that provides a clear picture of your organisation's software development processes, people, and products, as well as a roadmap with clear actions and targets to modernise them.
We then help you track your organisation's progress by leveraging your teams' data and feedback. Sources such as source code version-control (e.g. git, microsoft TFS), issue tracking (e.g. Jira, Trello), code quality analysis (e.g. SonarSource), and CRM (e.g. Salesforce), combined with regular feedback from your team collected through our retrospectives app, provide a factual and up-to-date basis for our collaboration sessions.
No matter what challenge you face leading your software development organisation, we are there for you, with recommendations that are business centric, data driven, bringing faster results.
Do you aim to improve your team's results?
We advise you on how to apply leading edge technologies and practices so you achieve more.
Schedule a call with our team to find out more.
Anton Affentranger, President
Results in Dartfish improved significantly, fast, and with a lasting effect based on Avalia's expertise, coaching, and data-driven approach.
Guilherme Brasil, CTO
Once I saw the results of Avalia's due diligence on an M&A deal I knew they could help me
bring our  software development team to the next level.
Seb Baehni, CTO
I can recommend Avalia to anyone that needs to understand the software development
context of a company quickly.